General Activity Information:
To All Game Players
We would like to compile a list of all players who would like to play in a game or become a member of a sub list for a game.
Hopefully this will help to start new groups or get more calls to sub in a game.
Also established games will be able to add to their sub lists.
Please e-mail me at feronebarbara@yahoo.com to let me know all the games you are interested playing or learning.
Also let me know of any other activities such as bowling or movies or any group you would like to see started.
Thank you,
Barbara Ferone
Jeannie Luehrs 
LET US ENTERTAIN YOU!!
What are your suggestions for future speakers and programs during our monthly luncheons?? This is your club and your board members are working to provide you with the luncheon experiences that you will find interesting, informative, and fun. The suggestions we already have received are
Tablescapes,
Mardi Gras celebration for February or March,
Expert on bees, and
Local philanthropist Steven Kim.
What are your suggestions?
Pat Oguss
Chairman
Luncheon Programs
poguss@gmail.com
661-222-7383
MEXICAN TRAIN DOMINOES
You are invited to join us for a fun, social game of 'Mexican Train Dominoes'. Open to all members! We play the second Friday every month!
This is the only game currently available to "Newcomers & Friends" that does not require a monthly commitment or RSVP and is open to all members. Come whenever you're available. Dominoes is a fun, but simple game that you can learn in a few minutes and play right away.
This game is held at the IHOP restaurant which is located on Lyons, near the I-5 freeway. We start playing at 10:30 am and take a break around noon to order lunch and eat together.
We play till about 2 pm. If you are a new member, this is a great way to start getting involved with your Club and to meet new friends. If you are a long time member, come have fun with old and new friends. We would love to have you.
Please contact me at 661-670-0395 with any questions.
Carol Costin
TWO HAND/KNEE/FOOT GAMES
Muriel is hosting 2 Hand/Knee/Foot games in her home on the home on the 2nd the 4th Monday of each month. Player positions are filled but they are in need of subs.
If you would like to be a sub please call
Muriel Usselman.
LAST GAME DAY OF THE YEAR
On March 29th we will host the last game day of the year. We will teach and play Hand Knee Foot and Golf the card game. Please email Barbara Ferone if you are planning to attend. Hope to see you then!
Barbara Ferone and Jeannie Luehrs
| | | |
| --- | --- | --- |
| Book Belles | Carolyn Wolf | 1st Thurs. 12:30 |
| Literary Ladies | Peg Willey, Joan Hoffman | 4th Wed. 11:30 |
| Couples Gourmet | Joan Hoffman | 3rd Sat. every other month |
| Tea Ladies | Janice Weiner | 2nd Tues. reservation required, Contact Chair |
| Coffee Corner | Luana Law, Gwen Halstead | 3rd Thursday, Contact Chair |
| Water Aerobics | Jodie Baker, Donna Cerna | M,W,F 9:00 Contact Chair |
Morning
Diane Millikin
4th Wed. 11:00
Contact Chair
Afternoon
Jody McEvoy, Carla Lewis
4th Wed. 1:00
Contact Chair
| | | |
| --- | --- | --- |
| Progressive | 1st Mon. 10:30 | Contact Chair |
Hand Knee and Foot
Charlotte Martin
1st Mon. 10:30
Contact Chair for info.
Hand Knee and Foot
Chellee Barash
1st Fri.
Contact Chair for info.
Hand Knee and Foot
Barbara Ferone
4th Friday
Contact Chair
Hand Knee and Foot
Muriel Usselman
4th Mon.
Contact Chair
Mexican Train dominoes
*All members welcome!*
Carol Costin
2nd Fri.10:30
Contact Chair or check website
Group 1
Jane Conklin-Rich
2nd Tues. 11:00
Contact Chair
Group 2
Barbara Jackson
3d Wed. 1-3:00 pm
Contact Chair
Want to Form a New Group?
If a group wants to be considered a Newcomers group and be listed on the website, the group contact must e-mail the following information to Barbara Ferone &  Jean Luehrs  :
1. Name of activity
2. List of all players and subs
3. Date, time and place of play
4. Contact person
5. Confirm that they are open to new members (even if only as subs)
Availability of activities may change at any time due to development of new activities or cancellation of current activities. All participants must be paid club members.
| First Name | Last Name | Birthday |
| --- | --- | --- |
| SUSAN | PINES | 01/01 |
| DONNA | NELSEN | 01/04 |
| GINNY | BOISVERT | 01/05 |
| MILLIE | HUBERT | 01/05 |
| CAROLANN | SATTERTHWAITE | 01/06 |
| ANN | ANDERSON | 01/08 |
| NANCY | POWDER | 01/10 |
| KAY | DeMUNIZ | 01/12 |
| LORRAINE | ALBERI | 01/13 |
| BARBARA | FERONE | 01/14 |
| CHARLOTTE | MARTON | 01/16 |
| JOAN | PERRINE | 01/16 |
| JANE | CONKLIN-RICH | 01/17 |
| JUDI | CHAPMAN | 01/19 |
| MARILYN | KOMAROMY | 01/19 |
| BETTY | DOVE | 01/21 |
| JEANE | CRUSE | 01/23 |
| TRUDI | HEGY | 01/24 |
| SYLVIA | REYES | 01/24 |
| DIANNE | SOUTHERN | 01/25 |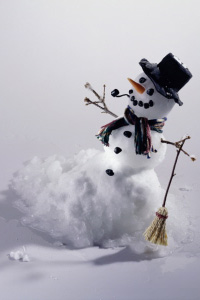 "NEWCOMERS & FRIENDS"
Board Meeting is always 1st Wednesday
Luncheon is always 2nd Thursday
Tea Ladies is always 2nd Tuesday
Mexican Train Dominoes is always 2nd Friday
Coffee Corner is always 3rd Thursday

Events for April 2019
Events Search and Views Navigation
Calendar of Events
Calendar of Events

| Sunday | Monday | Tuesday | Wednesday | Thursday | Friday | Saturday |
| --- | --- | --- | --- | --- | --- | --- |
| 31 | 1 | 2 | | 4 | 5 | 6 |
| 7 | 8 | | 10 | | 12 | 13 |
| 14 | 15 | 16 | | | 19 | 20 |
| 21 | 22 | 23 | 24 | 25 | 26 | 27 |
| 28 | | 30 | | 2 | 3 | 4 |
+ Export Events
Explorer's chairpersons plan day and overnight trips for the club. Trips are reserved for club members first, then, if space is available, to spouses/friends/family. Be aware, we are volunteers, not professional travel planners!
Kathi Giddens and Geri Benne
Explorers Co-Chairs
NEWCOMERS AND FRIENDS
EXPLORER'S GROUP 2018 – 2019 TRIPS
April
TRIP -DRAG QUEEN BINGO 
WHEN: WEDNESDAY, 04/17/2019; Leave SCV approximately 5 PM and leave restaurant around 9 PM
LOCATION: Hamburger Mary's @ 8288 Santa Monica Boulevard, Los Angeles, CA 90046
TRANSPORTATION: Carpooling
COST: $20.00 for BINGO cards (money goes to charity) PLUS the cost of your dinner and/or drinks
SIGN-UP at the MARCH luncheon.
Newcomers and Friends Social committee
LET'S BOWL
Monday, April 29, 2019
at
Santa Clarita Lanes
21615 Soledad Canyon Road
 Time: 12:00-3:00 pm
12-1 LUNCH: 2 slices of PIZZA, SALAD AND A SOFT DRINK
1-3 BOWLING (two games and shoes included)
PRIZES!!!
Cost to you: $5.00
(Actual cost paid by Newcomers Social committee: $15)
Pay at the door, but you must RSVP by April 22nd to
Joyce Brady   joycetime@att.net
or
Diane Millikin dianemillikin@gmail.com
NO OUTSIDE FOOD OR BEVERAGES ALLOWED
.
May
TRIP: SELF-REALIZATION FELLOWSHIP LAKE SHRINE
WHEN: Wednesday, 05/15/2019. Leave SCV approximately 9 AM; tour scheduled for 10 AM
LOCATION: 17190 Sunset Boulevard, Pacific Palisades, CA 90272
TRANSPORTATION: Carpooling
COST: No admission fee
SIGN-UP at the MARCH and APRIL Luncheon.
Information from the brochure:
Website: www.yogananda-srf.org
The Self-Realization Fellowship is an international nonprofit society founded in 1920 and is open to all races, cultures, and creeds. The goal is to introduce scientific techniques of meditation for attaining a direct personal experience of God.
"Opened to the public in 1950 by Paramahansa Yogananda. The Lake Shrine has inspired thousands of visitors each year, many of whom return again and again to refresh mind and spirit in the peace that pervades this beautiful sanctuary."
The Lake Shrine consists of the Court of Religions, the Windmill Chapel, the Golden Lotus Archway, the Houseboat and Landing, the Gandhi World Peach Memorial, the Sunken Garden, the Temple, and the Lake Shrine Retreat. There is also a museum and gift shop.
"In the Court of Religions each of the five principal religions of the world is represented by a monument that bears its symbol: a Cross for Christianity, a Star of David for Judaism, a Wheel of the Law for Buddhism, a Star and Crescent for Islam, and the Sanskrit character Aum for Hinduism. Paramahansa Yogananda noted, 'We must recognize the unity of mankind, remembering that we are all made in the image of God. There must be world brotherhood if we are to be able to practice the true art of living."
The pictures in the brochure show a beautiful, peaceful place to stroll through grounds and/or find a place to sit and just taken in the beauty of Lake Shrine.
Following our visit to Lake Shrine, we will have lunch at a nearby restaurant.
Inn of the Seventh Ray ~ looks like soups, sandwiches, and salads average about $14 - $18 ~ ala carte menu
Gladstones ~ looks like soups are about $10, sandwiches about $20, & salads about $15 to $25 ~ ala carte menu
aste of the Palisades ~ looks like soups, sandwiches, and salads range from about $14 to $20 ~ ala carte menu
Vittorio's Italian ~ looks like salads are about $9, sandwiches about $9.00, and pasta about $9
Beech Street Café ~ looks like salads are about $10 - $20, sandwiches about $15 - $20, pasta about $20 to $25, entrees about $25 to $30